About
The Ute Stampede Rodeo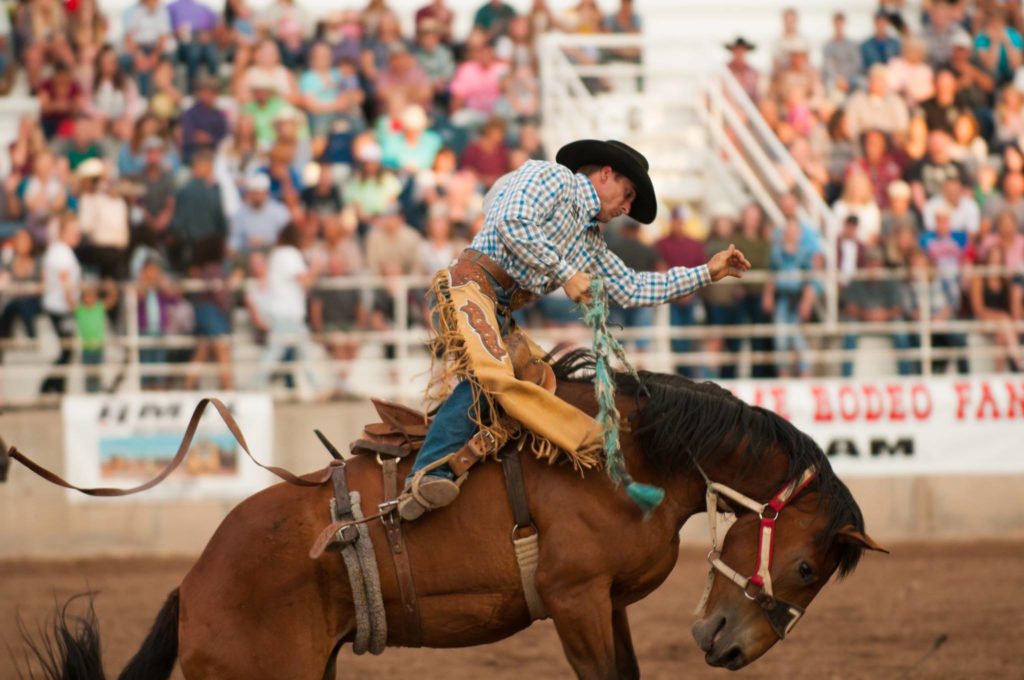 The Ute Stampede Rodeo is a PRCA sanctioned Rodeo that is traditionally held the second week of July in Nephi, Utah. It's a perfect time for a celebration, before the grain harvest, and hauling in the meadow hay. The cattle are on the mountain, and the first crop of hay is up.
From humble beginnings in 1934, the Ute Stampede has grown into one of Utah's largest celebrations. The people of East Juab County salute our friends and neighbors for helping us grow. And welcome you back for another first class Rodeo featuring the Flying U Rodeo Company headed by Cotton Rosser, Rodeo's most Colorful Producer. Great horses and bulls. Bullfighters, and more.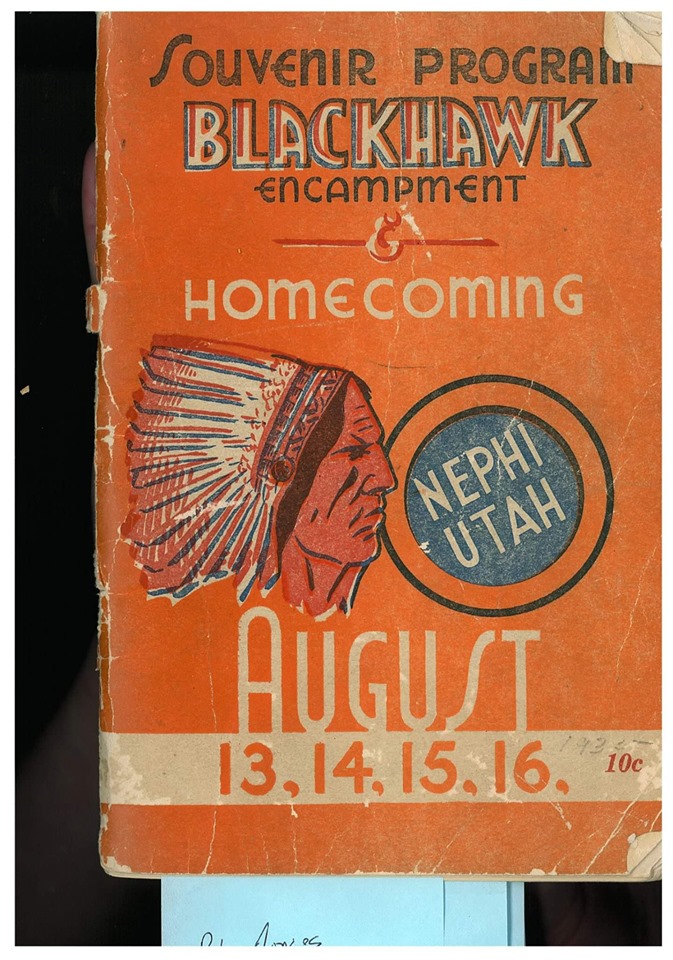 In 1935 the city celebration, known then as the Black Hawk Encampment, Nephi's inaugural UTE Stampede. More than three quarters of a century ago, the Black Hawk Encampment held in Nephi during the month of August. A relatively new activity as far as central Utah was concerned, was a main feature of the celebration that year… rodeo. Juab valley's first professional rodeo was held in conjunction with the 1935 Black Hawk event. The celebration featured programs from many of the neighboring towns through out the valley. Although the other programs were well received and applauded by those in attendance it was the rodeo that gathered the most praise.
The early organizers intended the celebration to bring residents and visitors alike together to enjoy outstanding family activities and a wide variety of scheduled events.
The continued growth of the Ute Stamped can be attributed to the planning, management, work, and diligence of the various groups of men and women who have served on the Ute Stampede Committee. These men and women spend countless hours to provide the best show possible for our fans. This event is blessed to have a community that loves our rodeo a much as the committee. With support from our city and county officials and many more volunteers giving their time and efforts to our celebration. The Ute Stampede has continued for 85 years.
1934 Committee

Dr. P. L. Jones Committee Chairman

Committeeman of the Year 2018 Jerry Shepherd

2018 Committee
Today we are committed to give fans the best celebration possible. We strive to bring the best stock, top cowboys of the world, and entertainment from start to finish. We are able to do this with help of our sponsors and our communities great support. We love the sport of rodeo and we are committed to grow our celebration each and ever year. The Ute Stampede is one of the worlds best Professional Rodeo.
Historical Photos from Years Past
1994, Heidi Jensen Bradswhaw was the Ute Stampede Queen that year. Her attendants were Andrea Settle Ware and Lisa Boswell Fowers.

Colleen McPherson Ewell was the Ute Stampede Queen in 1946. Her attendants were Donna Carter Jones and Audrey Whittington Broadhead. Tradition runs deep at the Ute Stampede!!