Xtreme Bulls Last Chance 2021 Nephi, Utah
Tickets On Sale Now!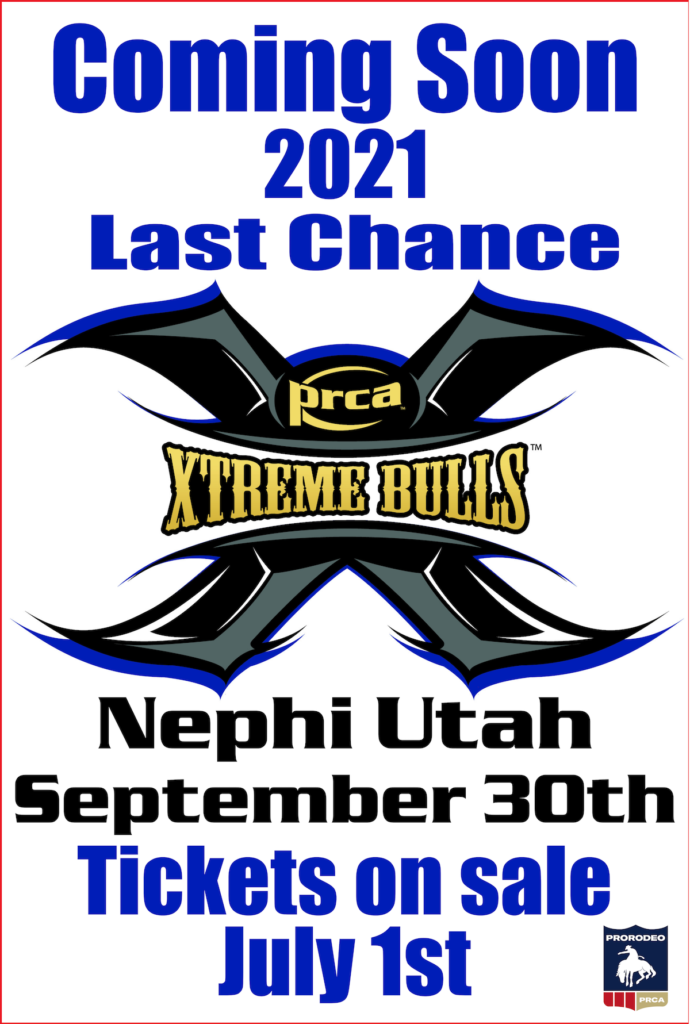 The Xtreme Bulls Last Chance Coming to Nephi, Utah, September 2021
The PRCA Xtreme Bulls Tour showcases the PRCA's top bull riders and some of the rankest bulls the world has to offer. Xtreme Bulls competitors include the top bull riders from the PRCA | RAM World Standings as well as contestants who advance through Xtreme Bulls qualifying events.

In most Xtreme Bulls events, every contestant competes in the first round, with the top performers advancing to the final round. The winner of the two-head average after the final round earns the title for that tour stop. Money won on the PRCA Xtreme Bulls Tour counts toward the PRCA | RAM World Standings for bull riding, which determine the qualifiers for the Wrangler National Finals Rodeo, but does not count toward the all-around standings. In 2020 there were five Division I events and 28 Division II events (impacted by the COVID-19 pandemic).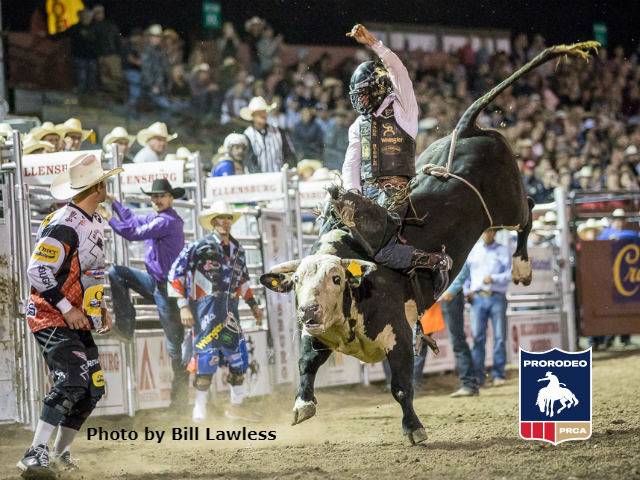 2019 Xtreme Bulls Winner – Sage Kimzsey
The reigning five-time world champion from Strong City, Okla., won his fourth Xtreme Bulls Tour title in five years – and third in a row – with his performance Saturday night at the Division 1 Xtreme Bulls Tour Finale.
Kimzey clinched his latest season title by placing second in the two-head average with 168.5 points. Kimzey earned $21,015 Saturday night to finish atop the season Division 1 Xtreme Bulls standings with $88,348.
"This is pretty special for sure," Kimzey said. "The X Bulls are really important to the world standings, NFR, everything. They are premier events, so to say, besides the major rodeos. To have some success at the Xtreme Bulls it helps everything, not only the bank account but also the standings. It is also a good time because you get the top 40 bull riders in the world together and you have great bulls."
Jordan Spears won the Xtreme Bulls Tour Finale with 173 points on two head. Spears earned $27,410 for his victory. Spears also won the X Bulls Finale in 2017 and earned an all-time Xtreme Bulls one-stop win amount with a $39,386 payday.
Kanin Asay (2007 and 2012) is the only rider other than Kimzey to win more than one Xtreme Bulls year-end title. The Tour started in 2003. Kimzey also has three career victories in Ellensburg (2014-15 and 2018) and now this runner-up performance.
Kimzey has earned $344,149 in the Xtreme Bulls Tour over his career, a PRCA record. His 2019 season total of $88,348 was a career-best for Kimzey and second only to the $119,584 Matt Austin earned when he was crowned the Xtreme Bulls Tour champ in 2005.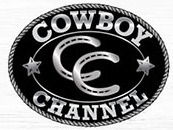 The Xtreme Bulls Tour Finale is scheduled to be streamed live on the PRCA on Cowboy Channel Plus App and will air on The Cowboy Channel.